Our first conference in beautiful Banff, Alberta!
November 19 – 21, 2010
Regions: Pontos (Kars), Kefalonia (Ionian Islands)
Instructors
Kyriakos Mois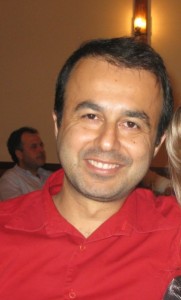 idis was born in the village of Prohoma, Thessaloniki, Greece, in 1968. He was the instructor for two groups in Prohoma before leaving to pursue a career in business. In 1986, he began his studies in business at the University of Macedonia (Thessaloniki). In 1991 he received his degree.
Kyriakos became actively involved with the Association of Native Pontian Students, the Dance and Theatre Ensemble "G. K. Fotiades" of which he was both teacher and administrator for many years as well as to many student dance teams of Thessaloniki.
Kyriakos has organized and participated in hundreds of performances both in Greece and abroad while continuing his research in village traditions and dances. Currently he is teaching four dance groups in Thessaloniki, as well as teaching at the University of Macedonia of Thessaloniki (department of musical arts). Teaching many seminars at home and abroad, Kyriakos is in high demand for his expertise, especially in the areas of Pontos, Cappadokia, Asia Minor and North Greece. He holds an annual 10-day summer dance conference in Greece which is well be attended by dancers from around the world.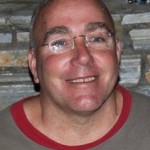 Joseph Graziosi, or as he is more commonly referred to as "Joe," was raised in Boston, Massachusetts, in the Greek American Community located
there. His roots in Greece come from his mother's side, from Eastern Thrace. Joe received a B.A. Degree in Eastern History from Brandels University.
In 1975, he conducted dance research in villages in Greece and since then, Joe has done extensive research on regional dance in Greece and among Greek communities within the U.S. He has taught throughout the world for community groups and at major folk dance camps, including the Balkan Music and Dance Workshops since 1982. Joe has recently returned from Japan, marking his 20th year anniversary teaching dancing there. He has served as judge and advisor for the west coast Greek Orthodox Folk Dance Festival (FDF) since 1984, and judge and advisor for the southern states Hellenic Dance Festival (HDF) for the past 8 years. He is, along with Ahmet Luleci, co-founder of the annual World Music & Dance Camp, now in Iroquois Springs, NY.